The Raw Materials Week, a recent European event dealing with the challenges, problems and solutions on the raw materials sector, took place from the 6th to the 10th of November in Brussels, Belgium.

The MICA project has been presented during the EU Raw Materials Knowledge Base event organized by DG Joint Research Center, European Commission at the hotel Plaza. The project coordinator, Mrs. E. Machacek introduced the MICA's results in support of the European Commission Raw Materials Knowledge.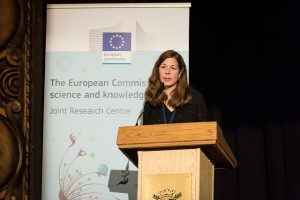 Knowledge is essential for ensuring a sustainable and secure global supply of raw materials, both primary and secondary, to the EU's economy and society. Proper knowledge management promotes activities of the raw materials sector, regarding not only exploration, extraction, processing/refining and recycling, but also investments, innovation, trade, development, skills and education. Knowledge is also key for policy support, informed debate and decision-making.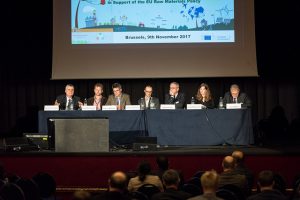 On the 10th November, the final ProSUM Project Information Network event took place where Mr. F. Tertre from BRGM presented an overview on MICA ontologies, metadata, triple store and DDG. Please click here to see the PPT presentation.